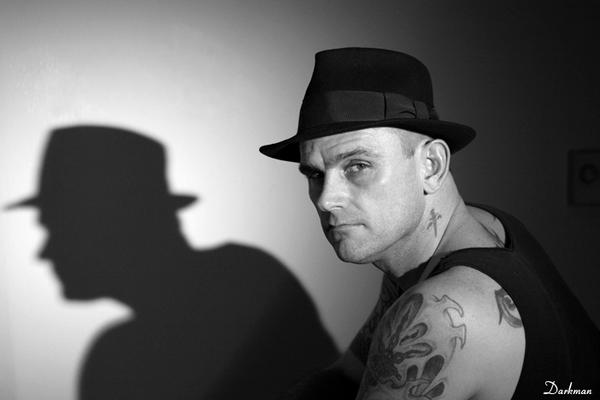 Name: Darkman
Web Site: http://www.darkmansdarkroom.com
Posts by Darkman:
March 7th, 2016

Nashville Boogie 2016

Nashville Boogie is a massive indoor music festival celebrating the 40's – 50's sound that Nashville was built on. Rockabilly, Country, Western Swing and Hillbilly Boogie! Plus, there will be a huge indoor car show in the main exhibit hall, a vintage fashion show, and a pin up pageant.

The 2016 Complete Band Line Up is here and tickets can be purchased HERE.

The Reverend Horton Heat
The Blasters
Wanda Jackson
Pokey LaFarge
Unkown Hinson
Deke Dickerson
James Intveld
Levi Dexter
Dale Watson
Louise Rowe's Texan Playboys
Alton And Jimmy
Big Sandy And The Fly Rite Boys
Dibs Preston And The Detonators
Slim Jim Phantom From The Stray Cats
Scotty Baker
Marcel Bontempi
Little Mo And The Unholy 4
The Go Getters
The Doel Brothers
The Planet Rockers
Hillbilly Casino
Jason Lee Wilson
DJ Del Vilarreal
Lucky Tubb
Billy Harlan
Woody Pines
Rosie Flores
Psychodevilles
Chris Casello
J.P. Cyr And The Radio Wranglers
DJ Junior
Silvertooth Lous And The Witch
The Neon Stars
Joshua Hedley
Carolyn Martin Swing Band
The Willies
Little Leslie And The Bloodshots

March 7th, 2016

Rockabilly On The Route 2016

Get your early Bird Tickets HERE

The 4th Annual Classic Car & Bike Show returns as part of Rockabilly On The Route 2016!! The Show is Saturday, June 4th as part of the four day festival. Roll on down to Tucumcari with your Classic Car, Vintage Bike, Rat Rod, Antique Car, Hot Rod or anything in-between and take part in the Show, Parade, Cruise on 66, Burn-Out and more as part of this years Festival. The biggest event of it's kind in New Mexico and on Route 66!

This years Rockabilly on the Route includes three nights of Headliner Shows at the Convention Center, the Burlesque Extravaganza, the Rockin' Bowl, the Pop-Up Drive-In, 3 nights of Midnight Madness Shows, Tiki Pool Party and more!

Be sure to see the flyers BELOW:

The Official Line-Up for the 4th Annual Rockabilly On The Route 2016!!

The Stray Cat Lee Rockerr

Lance Lipinsky & the Lovers

The Starlite Wranglers

Mad Max & the Wild Ones A Man Called Stu

Gilded Cage Burlesk & Varieté

Galactic Polecats

Danny B. Harvey

Whiskey Diablo

Tex Railer's Doomtown

Leah and her J-Walkers

THE SHADOW MEN

Jem Crossland & the Hypertonics

The Despots

Mr. Bonetangles and the Trubbanauts

Jordan Igoe

S.S. WEB

Rockin' Ryan And The Real Goners

She Returns From War

The Hexxers

Fabulous MinxGet Early Bird Festival Passes today, only $45, which get you into all 4 days, June 2-5, of Events, Concerts and More!! Our most action-packed year yet!!

Rockabilly on the Route

Vintage Motorcycle Show

Rockabilly on the Route 2016 Car Show

March 7th, 2016

Viva Las Vegas 2016 Band Line Up

Tom Ingram has done it Once AGAIN! How can anyone keep a show so fresh and new as Tom Ingram has? one thing is for sure you have to be into it like he is!  Tom's dedication to the Rockabilly scene has kept Viva Las Vegas going for 19 years now. That's a long time and many more to come if he keeps it up. This years Viva has a lineup that is sure to get you swinging and dancing to the tunes of Brian Setzer's Rockabilly Riot, Dick Dale, The Polecats and many, many more! Also as VLV 2016 is the Car show, the GIRLS and Burlesque, Record Hops and Lot's a great DJ's. I'f you've bnever been to Viva Las Vegas this is a great year to start, this years lineup is incredible. check it out below:

Viva Las Vegas 19 BAND LINE UP

Viva Las Vegas Rockabilly Weekender April 14 -17, 2016

We are once again proud to announced the greatest line up to ever appear at VLV.

At the CAR SHOW on Saturday

BRIAN SETZER'S ROCKABILLY RIOT

GUITAR LEGEND

DICK DALE




The Polecats (original line up)




The Jets (UK) – The Dynotones

Inside THE ORLEANS –Rockabilly Weekend


Original Stars of Rockabilly Show

LEW WILLIAMS – SLEEPY LA BEEF
DON WOODY – BILLY HARLAN

DOO WOP ALLSTARS SHOW

BOBBY HENDRICKS – THE MEDALLIONS – NORMAN FOX & THE ROBROYS

A True 50's rock'n'roll great – JACK SCOTT

ROCKY BURNETTE & DARRELL HIGHAM

And the greatest line up of acts from around the world..
Big Sandy & The Flyrite Boys
The Jets (UK)
The Delta Bombers
The Extraordinaires (UK)
The Space Cadets (UK)
Dave Philips & the Hot Rod Gang (UK)
Restless (UK)
Lance Lipinsky & The Lovers
Phat Cat Swinger
Jackson Sloane & The Rhythmtones (UK)
Ezra Lee (Australia)
Dave & Dekes Hillbilly Fest

The Girls Are Rocking at VLV19
Gizzelle
Jai Malano
BabyJai & The Infernos (UK)
Dixie Leadfoot & The Chrome Struts
The Starjays
Emmy Lou & the Rhythm Boys (Sweden)
The Pringles (Japan)
The Loot Rock Gang
Lara Hope & The Ark-Tones
Bailey Dee
Record Hops: Texas Hellkitten, Jukebox Jodi, DJ Serenna


And even more bands from the USA and beyond… ALPHABETICAL ORDER
Bebo & The Good Time Boys
Brian Lee Dunning
The Centuries
The Crown City Bombers
Crystal & Running Wild ADD
Dave & Dekes Hillbilly Fest II
The Downbeats
Dustyn Chance & The Allnighters
The Exotics (Pool Party)
The Firecrackers
Honeyboy Slim & The Bad Habits (Sweden)
The Hydrant (Indonesia)
The Infernos (Australia)
Jimmy Dale
Jittery Jack
Josh Hi-Fi Sorheim
The Knockout Kings
Lil Mo & The Dynaflos
Lil Mos's Unholy Four
Lil Sal & The Wild Tones
Mack Stevens
Old Stuff Trio (Brazil)
The Rock-a-Sonics
The Royal Hounds
The Tequila Worms
TJ Mayes
Rod & The Tone Masters
The Royal Hounds
The Rumble Strippers
Silvertooth Loos & The Witch
Slik Fifty
Smokehouse Dave
The Solid Stompers (Switzerland)
The Savage Breed
The Shadowmen
The Tone Slingers
Twilight Drifters
Will & The Hi Rollers
Y Los Blancos

Record Hops and DJ's


TOM INGRAM – USA/UK
SIMON FLINTSTONE – Wales
BOPPIN BUD – California
LUCKY LA ROCKA – NY/UK
MOUSE – England
TOJO – Scotland
LITTLE CARL – England
DJ HI-TONE – California
DJ SERENNA – California
ANDY ROADOILER – England
LUCKY LA RUE – Las Vegas
SIMON THE PREACHER – England
DJ JAMES – California
DJ SEI – New York/Japan
ROCKIN VIC – California
DJ DAVE MUMBLES – England
DJ BRIAN LAKE – Australia
SKINNY JIM – England
JUKEBOX JODI – New York
TEXAS HELLKITTEN – Texas
MAD MATT – California
JUMP BLUES RICHARD – California
And more

March 6th, 2016

Rockabilly Riot 2016

JUNE 23rd, 24th, 25th and 26th!

2016 WILL BE OUR BIGGEST EVENT EVER, IN A CITY THAT WANTS TO HAVE OUR CARS, OUR PEOPLE AND, MOST OF ALL, OUR LIFE STYLE!

NEW COOLER VENUE!

HUGE PARK, TREES, FOOD AREA AND MORE!

50,000 SQUARE FOOT BUILDING FOR THE PIN-UP SHOW, HEADLINER AWARDS AND MORE!

TWO NIGHTS OF CRUISING!

TWO NIGHTS OF POKER RUNS!

YOU CAN WALK DOWN TOWN, ENJOY THE NEARBY CLUBS AND CASINOS, TAKE ADVANTAGE OF THE INEXPENSIVE POOLS, WATCH THE DRAGS AND BURNOUTS FROM THE COMFORT OF BLEACHERS AND, THIS YEAR…

WE CAN PARK ANYWHERE DOWNTOWN!

WE ARE NOW ACCEPTING ENTRIES FOR THE PIN-UP CONTEST! CHECK THE PIN-UP PAGE FOR MORE INFO!

EVENTS:

CAR SHOWS

PIN UPS

brought to you by:

Bizzarre Guitar & Guns

BANDS

DRAG RACES

brought to you by:

Summit Racing

BURN OUTS

*WAX ON WAX OFF

DINE 'N DASH

*HORSE SHOES – 10 PITS

CORN HOLE

DIAPER CHANGE

*CRUISE OF CHAMPIONS

sponsored by:

A-Bomb Entertainment

*POKER WALK

*PIN STRIPE PANEL JAM

BODY PAINT EXPO

presented by:

Striper Josh

*TIKI POOL PARTY

sponsored by:

Gold Dust West

TATTOO SHOW, LIVE TATTOOING

*STRIPE RACE

DANCE

*PEDAL CARS

HOT WHEEL RACING

from our great friends at:

Flash Back Toys

GREAT FOOD

HAIR AND MAKE UP ARTISTS LIVE AT SHOW

VALVE COVER RACES

MOTORCYCLE SHOW

1903-1971 BSA, HARLEY, INDIAN, NORTON, TRIUMPH

May 7th, 2015

Ink-N-Iron Leaves Long Beach

Ink-N-Iron, the popular Kustom Kulture Festival has been held on the Queen Mary in Long Beach for three days of tattooing, live music, kustom car shows, burlesque and pole dancing competitions and much more since 2003 but it is now leaving Long Beach. It is permanently moving to Nashville, Tenn., after this year's final INI in in Long Beach.

You might be asking WHY?

Mike Seidl said during a phone interview, "Over time, the music has grown to be more of the forefront of the festival and sonically there's just not a lot of talent left to keep the show vibrant, new and fresh every year." He also said there are more than 300 venues now offering nightly entertainment in Long Beach, O.C. and Los Angeles, as well as a number of pop-up festivals, and it's hard to compete with that. Also stating "When it started, it wasn't a normal thing to have bands be part of a tattoo convention. Now it's pretty much common place, and we're seeing the landscape of availability change and an overabundance of entertainment that's already out there, we decided that it's time to create something new that satisfies the customer."

The brainchild of Orange County-based promoter Trace Edwards and his business partner Riun Van Driessche, Ink-N-Iron, made its debut at the Queen Mary over Memorial Day weekend in 2003. Through the years, it has drawn 60,000 patrons over the three-day weekend and become a Southern California staple.

Ink-N-Iron will now settle into its new home in Nashville and become a four-day event, taking place Aug. 6-9 in three locations: The Municipal Auditorium, Bicentennial Mall Park and Fairgrounds Speedway Nashville. It will include all of the things Ink-N-Iron delivered in Long Beach and boasts a music line-up that features headlining performances by country legend Merle Haggard, rockers Coheed and Cambria and Sharon Jones and the Dap Kings.

Promoters plan on going out with a bang next weekend (June 12-14) by bringing out absolutely everything Ink-N-Iron has become known for during its last hurrah, including more than 45 live music acts with headlining sets by punk rockers Pennywise (Friday), metal outfit Killswitch Engage (Saturday) and Bauhaus frontman Peter Murphy (Sunday).

June 24th, 2014

Beat-Tiki, a gathering of the urban beachcomber-bohemian underground

Tiki Oasis' "Beat-Tiki" weekender offers a unique pairing of the Beatnik and Tiki ethos. Like the Beat Generation of legend and lore, today's Tiki aficionados are drawn to primitivism and thirst to reconnect with the primal past, celebrating it in a modern context. Spend a carefree weekend in an urban oasis amidst fellow barefoot bohemians, reveling in the kind of art, music, literature and mixology that is sure to flip your lid!

Tiki Oasis' Beat-Tiki weekender will quell your wanderlust, quench your thirst, and leave you with life-fulfilling memories.

In the spirit of Beat literati, The Beat Museum(San Francisco) will host a pop-up bookstore as well as an expanded booksigning event. There will be several scheduled and spontaneous poetry readings by well-known and unknown authors and poets. And we have increased the number of educational symposiums: Learn about the proto-hippie, flute-playing poet, composer, naturalist, and urban explorer Eden Ahbez with researcher/author Brian Chidester; The heart of the Venice Beach Beatnik scene is examined by author Domenic Priore; Beat era artist, original Disney Imagineer, and creator of the Tiki Room Tikis, Rolly Crump, shares his thoughts; and many more.

Don your shades, sandals, and weird facial hair and make the scene, baby.

For more information or to purchase Tickets Go here: Tiki Oasis

May 27th, 2014

Ink-n-Iron 2014 Car Show, Tattoo Show and Music festival

It's that time again folks, summer is upon us again and it's the time to kick it off. Every year Ink-N-Iron kicks off the summer for many of us with the Hot Rod, Tattoo and Music festival in Long Beach on the Queen Mary. This is usually a great place to start the fun of summer and this year is no exception.

Come join us for the 11th annual Ink-N-Iron Festival aboard the Queen Mary in Long Beach, California, June 6-8th, 2014.

People are here for the love of live music, living art, burlesque, art shows, hot rods-kustoms, fashion, and of course the tattoo show covering three floors inside the ship. 280 of the best tattoo artists in the world will be on hand from 30 States and 25 Countries representing all the tattoo styles; where a car show and music become an integral part of the event, mingling with the artistic expressions of the artists at work. Pinups clad in corsets, Classic Cats with Pompadours, Mohawks, fashion Mullets, full sleeves and back pieces. Not only is the breathtaking view of the gigantic Queen Mary, the beautiful water, and the amazing Long Beach skyline quite a task to take in all at once, but all the fashion statements and lavishly adorned people are quite a spectacle as well. This convention will be both a sort of art gallery and community festival. Eleven years ago the ship was overtaken by the underground subculture of all things Kustom and modified. From tattooing to pin striping and tantalizing show goers with tight corsets the 11th Annual Ink-N-Iron Festival is laced up and bracing for The Ride of a Lifetime!!

Check out this lineup:

Friday, June 6th:

Saturday, June 7th:

Sunday, June 8th:

May 10th, 2014

The event is a fundraiser for the New Mexico Route 66 Museum in Tucumcari, the western Route 66 gateway city. To extend on last year's success, Cantlon and Davila have extended the festival days to include a bowling event on Thursday, June 5, as well as a gospel brunch, retro matinée, cruise on 66 and a tiki pool party on Sunday, June 8. Friday, June 6, will include a classic car cruise down Route 66, headline bands/acts Mad Max & the Wild One, Eddie Clendening, and Dorados Rockabilly Trio from Medell ín, Colombia, at the Tucumcari Convention  Center with an after-party with live music and burlesque at the Lizard Lounge. Saturday will commence with a parade down Route 66, ending at the Convention Center where the classic car show will last through the day, accompanied by music on an outside stage, beer garden, a wide variety of vendors, a pinup contest and car show awards.

Joining the car show will be celebrity guest Eric Ables, from Lubbock, TX, the "Mad Scientist" and hot rod expert from the hit CNBC show "Car Chasers." Following the car show, an old  school burnout will take place at the Alco parking lot. The evening will bring headline acts Voodoo Swing, The Lucky Bullets (of Oslo, Norway) and the Graceland endorsed impersonator Justin Shandor: The Ultimate Elvis, at the Convention Center. The night will end with the Midnight Madness after-party at the Tri Star Express.

"We've gone not only national, but international this year," says Davila. "We have bands coming from the East Coast, Colombia and Norway. It's really exciting to see such an interest in classic American rock'n'roll around the world." But this event isn't just a great excuse to put on your blue suede shoes and bobby socks. "I feel that this event has a huge tourism and economical impact on Tucumcari, as well as the state of New Mexico," says Jessica Elebario, former Convention Center director. "Rockabilly has a huge following around the world and this is our way to bring them to the state of New Mexico via historic Route 66."

Cantlon, owner of Charleston, SC-based Vive le Rock Productions, and Davila, owner/editor of Albuquerque-based "La Loca Magazine", launched Rockabilly on the Route last year with an impressive headline performance by the rockabilly queen and Rock and Roll Hall of Fame inductee Wanda Jackson. In it's inaugural year, the festival drew approximately 1,000 attendees from the local community, state and surrounding area. This year the producers expect to reach at least double that attendance. With events for all ages and a little something  for everyone, from hot rods to swing dancing to classic pinup girls, Rockabilly on the Route is the only event of its kind in the state. So pack your dancing shoes, grab the kiddos, load up the classic car and spend the weekend at one of Tucumcari's historic mid-century motels this June for the biggest dance party of Route 66.

August 11th, 2013

This year at Tiki Oasis they're exploring the Hawaiian influence on American music. Part Americana, part Hawaiiana, Hulabilly is an American music style derived from the blending of Rockabilly and Haole Hawaiian music.

Just as Tiki Style is a blend of Polynesian influences as interpreted through Americans' romanticized view of the South Seas, Hawaiian music has been sentimentalized and interpreted by American musicians. Like waves hitting the Pacific shores, America experienced recurring ukulele crazes with a longing look toward the Hawaiian Sunset. Similarly in the 1930s, 40s and 50s Hawaiian Slack Key guitar and slide guitar seeped into Western music and permeated The Nashville Sound. American musicians used that sound to play their own versions of Hawaiian music classics such as "On the Beach at Waikiki", "Hula Blues", and "Ukulele Lady" and then form their own Westernized Hawaii sound blending Hawaiian music influences with American early rock n roll (Bop) to create the sound of Hulabilly.

From Bob Wills and his Texas Playboys version of "Hawaiian War Chant" in 1946 To Elvis Presley's "Rock-A-Hula Baby" in the Grammy-nominated movie "Blue Hawaii" in 1961, Hulabilly was a popular music form on America's radios, televisions, and movies.

For more information about Tiki Oasis 2013 Click HERE

August 2nd, 2013

The History of The Hootenanny

Be sure to check out the gallery of images below!

The Hootenanny has been going on for the past 18 years, a show that's been running every year since 1995. That's a long time going for a rockabilly type event. Some big bands and some historic ones have been playing Hootenanny for years and some new bands have been discovered because of Hootenanny. I was fortunate to get to go to the first Hootenanny back in 1995 when the Cramps played but then hadn't gone for a number of years since. I have, however, had the pleasure of going the past 6 years to photograph the bands and car shows. The event has grown and gotten more popular and still carries the great bands they did back when it first started and the cars are getting better and better each year even though they get older and older!

I got curious to find out more about the history of The Hootenanny and how it all started and was able to get some of the prime moments from the original promoter, Bill Hardie. Just so you know Bill is still active with The Hootenanny but he also does Musink Tattoo Convention and Music Festival. Check out that event as well for a hopping good time. For a list of bands that played this year see The Hootenanny's website or our previous post on The Hootenanny band lineup.

Below is the verbal history from Bill Hardie, and below that is a gallery of images from this years Hootenanny.

Enjoy!!!

RL: Ok as far as the history of The Hootenanny, how did it start?

BH: It was sort of an unromantic birth.  I had been doing some shows at The
Foothill in Long Beach with the Rev. Horton Heat, Cadillac Tramps, Frank Black, and more
punk stuff like Sublime and Face to Face in OC (I was also showing bands like Tool and
Stone Temple Pilots, but they don't fit into the story…).  Paul Tollett
from Golden Voice did Bored in OC  in the summer of 95. That sucked all the Sublimes and Face
to Faces type bands out of the market for the summer in Orange County. They weren't allowed
to play anywhere else before or after that show (that's the show that spawned Warp
Tour). So I was looking at that show, trying to plan my summer…. and
having a love for bands like the Cramps, Rev. Horton Heat, etc… I thought it might
be fun to put them all together in festival that covered more than just
music, an event that embraced a lifestyle.  Mix up the music with the cars,
beer, cigarettes, add some select shops that cater too…and well there you
have it….  a Hootenanny!

RL: Who started it, The Hootenanny?

BH: Me, Bill  Hardie.  I was going through my cd collection trying to think of a
name for the event.  I lifted it from a Replacements record.  I thought it
encompassed everything I was TRYING to do in one word.  People scratched
their heads when they first heard the name, but they got it later.  In fact
one of the guys I was working with at the time tried to change the name
right before it went to print, but I was having none of that.

RL: When did it go to the big time producers or promoters such as Golden Voice?

BH: Paul Tollett and I have known each other longer than Hootenanny,  he had an
option to be involved in the first one but gracefully declined (and I have
been ribbing him ever since).

RL: Was it always with the big promoters or just a small time thing?

BH: Well I was then, and have since become again, a small time promoter.  Things
were on a slightly larger scale when Bill Fold and I had 98 Posse (The Barn
in RV, SB arena, Soma in SD, and clubs in OC and Vegas), but I'm small time.
Hootenanny and MusInk are about the only events I'm still interested in
doing.  I've been VERY fortunate to work with some amazing bands from Hoot.
Ii mean the list of the pioneers: Jerry Lee Lewis, Chuck Berry, Little
Richard, Bo Diddly, Buck Owens, Link Wray, Wanda Jackson, to their
contemporaries Social Distortion, The Stray Cats, The Cramps, Rev. Horton Heat, X and to newer bands
like Tiger Army, Nekromantix, Flogging Molly…  and of course my all time
favorite Joe Strummer.  With 98 Posse I literally worked with just about
every band you can think of, but the pioneers, the old guys that started all
of this, that still gives me chills.

RL: I actually went to the FIRST Hootenanny 18 years ago, when The Cramps played. I
rode my motorcycle there with a friend and had a blast, it sure has changed
a bit since then….a lot bigger….

BH: Yeah that was an interesting day.  I was young and a little unprepared for
what it was and turned into. We moved the box office to the opposite end
of the park mid day because parking filled up and we didn't have the entire
perimeter secure. So I remember taking money out of cars as people were
driving down the road until they got the box office moved. I was standing in
the middle of the road walking up to cars saying "4 of you, that will be $100,
thank you- please drive though- have fun".  It was a demanding day and I was
cursing being in the public assemblage business.  I couldn't tell you within
500 people how many were there that day. It got dark and people stopped
asking for money, and there was some left over, so I did it again. Then
the visionary Paul Tollet of Goldenvoice came on board the next year. (See
still ribbing him!)

RL: Thanks Bill for an awesome history lesson on The Hootenanny! I'm sure it's been a spot in many peoples lives that means a lot, including mine!!!

The Hootenanny 2013 Photo gallery

Pictured bands in order Nashville Pussy, Murder By Death, Face To Face and Social Distortion. As well as some random people enjoying themselves and some nice cars.